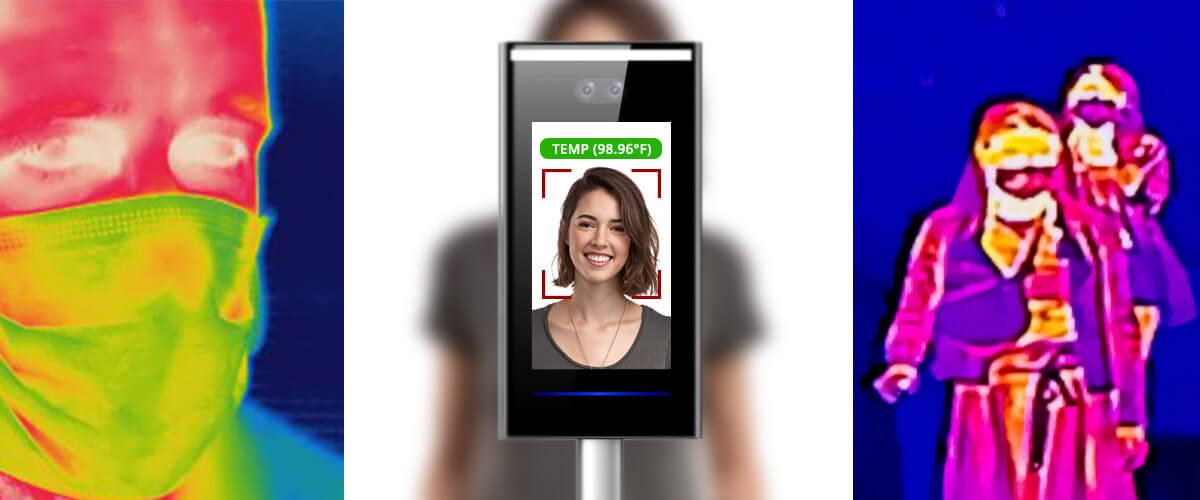 THERMAL TEMPERATURE MONITORING SOLUTIONS
Thermal Temperature Monitoring Solutions promote non-contact temperature measurement to help detect elevated temperatures while limiting direct interaction between people.
We offer three different thermal measurement solutions:
Handheld Temperature Camera
If budget is a concern, the Handheld Temperature Camera is a good option. Simply point the camera to get quick temperature readings.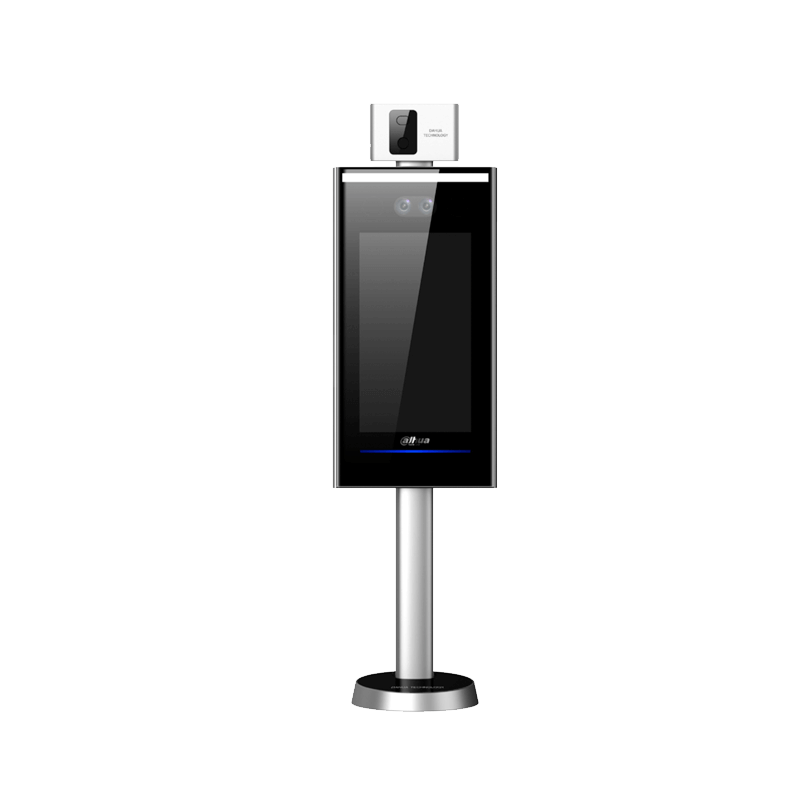 Temperature Monitoring Terminal
Ideal for measuring temperatures at key entry/exit points within offices, stores etc. The Monitoring Terminal can be configured to allow for face verified access control.*
*Requires optional equipment and installation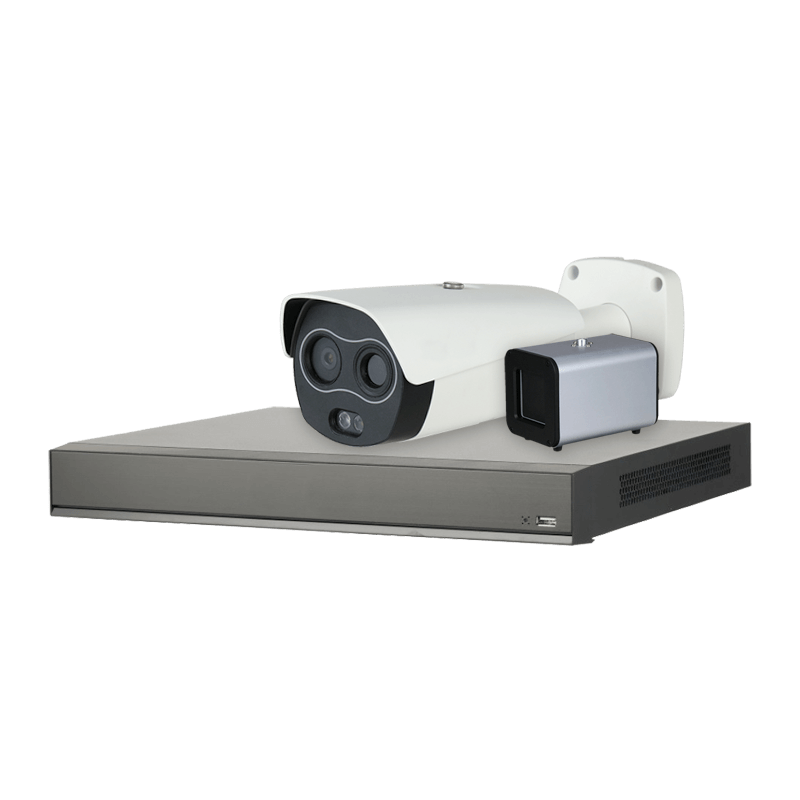 Thermal Temperature System
The Thermal Temperature System is ideal for measuring several people at a time and while in motion with high accuracy. The included recorder solution also keeps track of all measurements.
Thermal Solutions Comparison

Handheld
Terminal
System

One person at a time. Standing in place

One person at a time. Standing in place

Multiple people at the same time. While walking.

Recommended Indoor (IP54 rated)

Professional Installation

Access Control integration*

Elevated Temperature Alert

Handheld or Tripod (optional)

Wall
Stand (optional)
Tabletop (optional)
Floor stand (optional)

Tripod
Wall mount
Ceiling mount
(camera/black body)
* Requires installation
** Dependent on various factors including but not limited to environmental, distance, movement
Thermal Temperature Measurement Devices are not FDA-cleared or approved. The station should not be solely or primarily used to diagnose or exclude a diagnosis of COVID-19 or any other disease. Elevated body temperature should be confirmed with secondary evaluation methods (e.g., an NCIT or clinical grade contact thermometer). Users, through their experience with the station in the particular environment of use, should determine the significance of any fever or elevated temperature based on the skin telethermographic temperature measurement. Visible thermal patterns are only intended for locating the points from which to extract the thermal measurement.