Get FREE standard shipping on orders over $100
LOREX AUTHORIZED MARKETPLACE RESELLERS
Beach Camera
Best Deals 2 Ship
Deal Ark
Focus Camera
OnPoint Surveillance
Surveillance Depot
To qualify and remain a Lorex Authorized Reseller, you must have a current reseller agreement with Lorex and your business must adhere to terms of the reseller agreement and this Lorex Authorized Reseller Program Policy at all times.
Click here to read the Lorex Auhorized Reseller Program Policy
LOREX AUTHORIZED RESELLER PROGRAM POLICY
Maintain Current Business Information & Disclose All Locations Where You Sell Lorex Products

Maintain accurate, up-to-date company contact information and disclose to Lorex all locations where you offer Lorex products throughout the term of your reseller relationship with Lorex.

Sell on Approved Third-Party Website(s) Only

Selling on third-party websites (eBay, Amazon, Buy.com, Newegg, Facebook Marketplace, etc…) is prohibited without prior written approval from Lorex.

Report Sell-Thru

Regularly and upon request provide sell-thru information by SKU/ASIN, including disclosing all account/reseller names used to sell on authorized third-party websites. Lorex reserves the right to perform an audit of financial statements pertaining to Lorex sales or the business operations (conduct) to ensure compliance with this policy.

Lorex's Trademark & Brand Policy

Resellers must comply with Lorex's trademark and branding policies and represent themselves as a Lorex Authorized Reseller where applicable.

Setting up businesses, registering domain names, or social media usernames that contain any of Lorex's trademarks is strictly prohibited. To ensure compliance with Lorex's Authorized Reseller Policy, Resellers only use approved marketing materials for all Lorex products.

Resellers have no proprietary rights to Lorex's trademarks or other intellectual property but are authorized to use Lorex's trademarks, copyrights, images, and product information for the sole purpose of reselling Lorex products.

Lorex's Minimum Advertised Price (MAP) Policy

Where applicable only, Resellers acknowledge they've received Lorex's MAP policy and must ensure they understand and abide by Lorex's MAP Policy at all times.

Sell to Customers Within An Assigned Geographic Territory Only

Must be able to restrict customer order shipments to shipping addresses located within your assigned country or designated territory. This includes selling or shipping Lorex products to end consumers online if your territory does not include the online channel.

Only Purchase products directly from Lorex
Only Sell Lorex Products in Original Packaging

Do not alter original Lorex packaging in any way prior to reselling Lorex products. Removing Lorex products from packaging and reselling Lorex products in different packaging or under a different name is strictly prohibited.

Confidentiality

Lorex and Reseller each agree and undertake that during the term of this Agreement and thereafter it shall keep confidential and shall not use for its own purposes, nor without the prior written consent of the other disclose to any third party, any information of a confidential nature (including, without limitation, the terms and conditions of this Agreement, and any information relating to the other party's products, operations, processes, plans or intentions, product information, know-how, design rights, trade secrets, wholesale pricing information, and other information of commercial value) which may become known to a party from the other party ("Confidential Information"), unless the information (i) is public knowledge or already known to that party at the time of disclosure or (ii) subsequently becomes public knowledge other than by breach of this Agreement or (iii) subsequently comes lawfully into the possession of that party from a third party. To the extent necessary to implement the provisions of this Agreement, each party may disclose Confidential Information to those of its employees as may be reasonably necessary or desirable, provided that before any such disclosure each party shall make those employees aware of its obligations of confidentiality under this Agreement and shall at all times procure compliance by those employees with them.

Obey the Law, Abide by Policy Rules & Serve Customer Needs

Reseller shall comply with all applicable laws, rules, regulations & policies related to advertising, sale, and marketing of Lorex products. Reseller shall provide a level of sales support & customer support for our customers that, at a minimum, demonstrate industry best practices.

Enforcement

Resellers who fail to comply with all of the terms in Lorex's Authorized Reseller Policy will be subject to enforcement actions at Lorex's discretion including but not limited to:

Loss of authorization to sell Lorex products on one or more marketplaces
Suspension of shipments
Permanent termination of the Reseller's rights to sell Lorex products
Resellers may not circumvent any term of this policy through any means and Lorex will interpret any violations of this policy in its sole discretion. No failure or delay in enforcing this policy shall be deemed a water of rights. Lorex reserves the right to modify this policy at any time.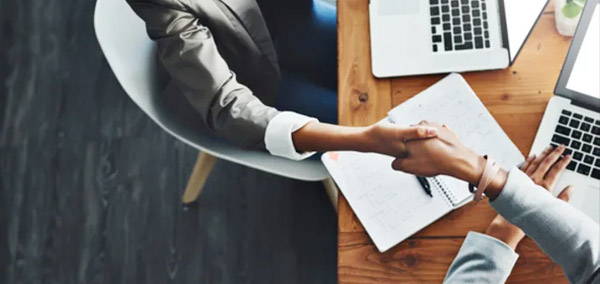 Become a Lorex partner today! We are committed to helping you grow your business and believe that by working together, we both succeed.