Get FREE standard shipping on all orders. Limited time only.

Join our team today and shape the future of security technologies to help protect the people and the things that matter most.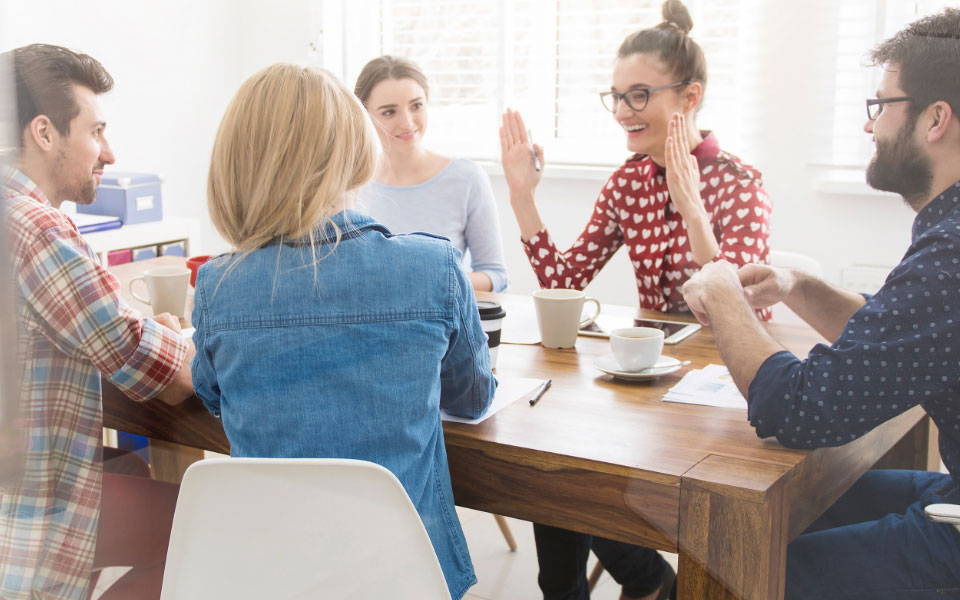 Join our team today and shape the future of security technologies to help protect the people and the things that matter most.
Sales Support Business Intern (3 Months Contract)
Full-time · Associate
Markham, ON (Hybrid)
The primary focus of the Sales Support Business Intern is to support the Sales Support Specialist and the entire Sales team and retail customer base to facilitate, implement and execute the successful product launches and various marketing and content needs for of our go-to-market Omni Channel strategy with all products. This role requires a systematic, organized, and resourceful individual responsible for assisting with compiling and providing needed information and support content to develop to execute accurate and detailed item agreements for SKU/assortment, set-up documents, registration, compliance documents (ex; UL WERCS, UN 38.3 Battery Test), etc. Coordinating weights and dims and utilizing spec sheets, supporting the Accounts. Work in conjunction with the Sales Team, Accounts, Product Management Div. and Marketing Div. to ensure required documentation is completed in a timely and accurate manner.
Duties & Responsibilities:
Assist the tactical execution of projects and event-related activities that are in alignment with the overall objectives, strategy and goals as directed by the Sales VP & each Sales Manager.
Assist with the coordination of Key Account product launches of new items. Coordinating all aspects of launch with HQ and Marketing to meet the required customer delivery time schedules when required or requested.
Assist in coordinating with Sales, Marketing and internal Lorex HQ divisions to execute customer-required documentation. (CE certification, WERCS, etc.)
Assist in Sales Support for Account model set-up sheets, Model set-up forms with the Product Management team, Web Collage/Syndigo assistance with Marketing, (transmission for content for all retail/ customers e-commerce sites – provide URL to link content).
Work with the sales team to support and assist with coordination of regional and national shows and events. Coordinate samples (sample request form), displays, and required needs for the event. (Currently virtual) Communicate and coordinate event strategy, goals, signage, staffing expectations and follow-up expectations to internal teams and/or specific needed partners for each event. Execute and track all logistical aspects of the event from beginning to end. Conduct formal post-mortems on event activities with the Sales Manager providing recommendations for improvement and increased ROI.
Assist with specific customer requests by the Sales Manager for implementation of integrated marketing campaigns and projects that include online, print, email, webinars, roadshows, training meetings and displays coordinating with the Marketing Division (utilizing internal Marketing tools as provided).
Communicate with the Sales Team to update specific product costing promptly, utilizing the Customer Overview Folder in Teams. (weekly/monthly)
Attend and participate in specific weekly required Meetings (see list) and communicate to any Sales Manager(S) not in attendance.
Assist in updating UPCs, weights and dims and update docs utilizing spec sheets, supporting the various requests and requirements of our customers for our Sales Team. In the new item setup process.
Assist in presentation creation for strategic account meetings and strategic or special projects requested by the VP of Sales.
Ensure timing for the procurement of inventory for critical Lorex promotional items is coordinated with Sales team members and communicated effectively to the procurement team in Baltimore.
Work closely with Marketing to coordinate needed assets (spec sheets, QSG(S), Syndigo for retail and e-commerce customer base to deliver on schedule.
Assist with portal execution for select retail e-comm accounts (see list).
Ability to assume a "contact role" for smaller accounts to communicate needs and responses to account for requested needs or documents. (Ex: National and Regional Accounts)
Knowledge, Skills and Abilities (KSAs)
Education in Marketing/Business Administration
Experience in sales and marketing administrative roles is preferred
Previous customer retail account sales support experience is an asset
Microsoft Office experience (Outlook, Word, Excel, PowerPoint, Teams) One Drive for Business
Resourceful with the ability to problem solve, multi-task and work in a fast-paced environment while meeting required due dates
New graduates are welcome to apply
Customer Reviews and Engagement Coordinator, DTC
Full-time · Associate
Markham, ON (Hybrid)
The Customer Reviews and Engagement Coordinator plays a pivotal role, serving as a central conduit between customers and Lorex, ensuring that the Voice of the Customer (VOC) influences all business units and that Lorex prioritizes a customer-first approach.
Responsibilities for this role encompass managing and expanding customer reviews, extracting and disseminating VOC insights internally, and developing and executing customer relationship management strategies. They will also compile comprehensive weekly and monthly reports, sharing key insights and providing actionable directions for business units.
The Customer Experience Specialist will report directly to the Business Insight Manager.
Responsibilities:
Reviews Management (50%)
Daily monitoring and management of newly posted Q&A, reviews and ratings posted on various platforms (Lorex.com, Amazon, Google Reviews, Retailers.com, Trust Pilot, etc.)
Post appropriate responses to each of the Q&A and reviews within 24 business hours from the posting date through Bazaarvoice, Yotpo, Google business centre and etc.
On-going management of SKU mapping for bazaarvoice review syndication
Be the subject matter expert for the rating and reviews process, systems and platforms
Manage the partner relationships with our reviews platform partners
Develop and maintain in-depth knowledge of the company's products/services to assist customers effectively
Identify satisfied customers willing to participate in case studies, testimonials, or referrals and foster relationships with loyal customers, turning them into brand advocates
Document solutions and create knowledge base articles for common customer inquiries
Be the point-of-contact for priority concerns, complaints and reviews
Insights & Strategies (50%)
Closely analyze Q&A, rating and review data to draw and present key positive and negative insights to key stakeholders – with focus on Lorex.com and Amazon
Define and report key business metrics to senior management and influence the organization to take appropriate and timely action in response to customer needs
Develop a deep understanding of the key levers that grow the business and know how to pull each lever to drive growth across all channels
Develop outbound customer engagement strategies and execute multi-channel incentivized review campaigns and review generation programs to meet the specific acquisition, penetration and retention needs, in collaboration with key stakeholders
Assist in developing comprehensive reports working with relevant team members
Demonstrate effective project management skills to drive execution cross-functionally
Monitor, evaluate and conduct postmortem analysis for multi-channel activity
Knowledge, Skills and Abilities (KSAs)
A degree in Business or Communications
3 years of working experience in customer experience and review management
Understanding of data and fundamental Excel skills
Working experience in the technology sector an asset
Experience in working with Amazon, Google Business management, BazaarVoice, Yotpo, Trustpilot and other reviews and rating platform is an asset
Experience in customer direct marketing is an asset
A strategic thinker with the ability to act and execute under pressure
Exceptional writing skills
Best-in-class customer service skills
Power BI skill is an asset
Competency Profile
Ability to manage multiple projects with varying priority at one time – to deliver results on time and within budget
An understanding of the technology sector and how to translate technical information into consumer-friendly communication material
Ability to work and thrive in a fast-paced environment with high-demand deadlines
Demonstrated ability to lead and respond positively to change, demonstrate flexibly when addressing shifting or competing priorities
Ability to communicate to a wide-range customer base, using appropriate tone and voice
Ability to act and communicate professionally under high-pressure situations
There's work and then there's life outside of work. This balance is incredibly important to us, which is why we offer many ways to help support all of our employees.