Get FREE standard shipping on orders over $100
Security Cameras for Real Estate and Property Development

Security Cameras for Real Estate and Property Development
 Lorex has helped many property managers and construction companies employ our security cameras for their projects.
All Business Members Qualify for Additional Discounts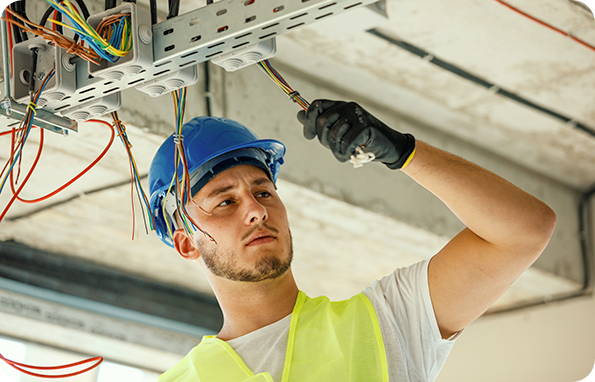 Construction & Renovations

Do it before the walls go up! The best time to wire Cat5e/Cat6 cables is during the building phase.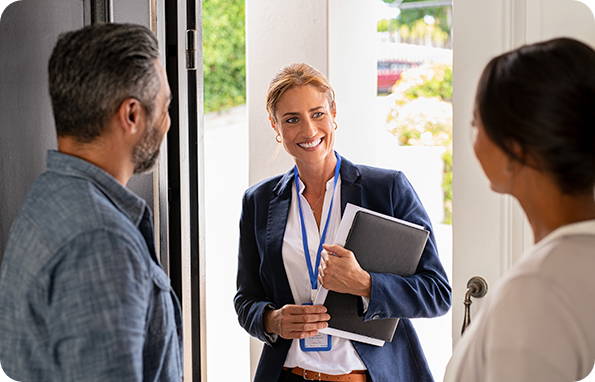 Real Estate and Property Managers

Remotely Monitor and protect your Tenants' safety, your property from crime, and yourself from potential lawsuits.  
Why Monitor Your Contruction Site?

There are many benefits of having security cameras on your constuction site:
Prevent theft, vandalism, and trespassing
First and foremost, security cameras act as a deterrent. They also provide around-the-clock recordings that can be used as evidence in the event of a crime.
Heavy machinery, elevated platforms, and debris in a construction site are hazardous safety risks.  With Lorex Security Cameras, you can monitor your employees to ensure safety protocols are being followed and identify potential safety hazards or concerns promptly.
Security cameras can help monitor employee behavior and productivity. By verifying that your workers are doing their jobs correctly and following established rules and guidelines, you can more effectively manage your project.
Up to 20 team members can be notified at the same time of any suspicious motion activity that is detected.
Construction projects always involve multiple phases; security cameras will help you track progress and document work for stakeholders.
Check in whenever you want for real-time updates or access recorded footage whenever you want to review progress.
Security Solutions for All Types of Construction Sites
• Houses
• Apartments / Condos
• Remodels / Renovations
• Custom Homes
Residential Construction
Houses
Apartments / Condos
Remodels / Renovations
Custom Homes
• Office Buildings
• Retail Spaces / Shopping Malls
• Hotels
• Restaurants
• Entertainment Venues
• Warehouses
Commercial Construction
Office Buildings
Retail Spaces / Shopping Malls
Hotels
Restaurants
Entertainment Venues
Warehouses
• Manufacturing facilities
• Historical Buildings
• Museums
• Places of worship
• Recreation centers
Enterprise Construction
Manufacturing facilities
Historical Buildings
Museums
Places of worship
Recreation centers
Request Consultation For Your Project
Why Monitor Your Real Estate Property?
There are many benefits that property managers, real estate investment trusts, and property maintenance companies, can utilize from having security cameras:
Security cameras serve as a deterrent that can help prevent trespassers, break-ins, theft, and vandalism.
Knowing that security cameras are monitoring important areas like parking lots, common areas, and entrances can protect your tenant from assaults or theft and contribute to your tenants overall peace-of-mind while living there.
You can also protect yourself with security cameras by demonstrating that you have provided a safe environment for your tenants. Recorded evidence can also protect you from costly lawsuits from accidents or incidents.  
Monitor property conditions and keep tabs on employees when you can't be there yourself.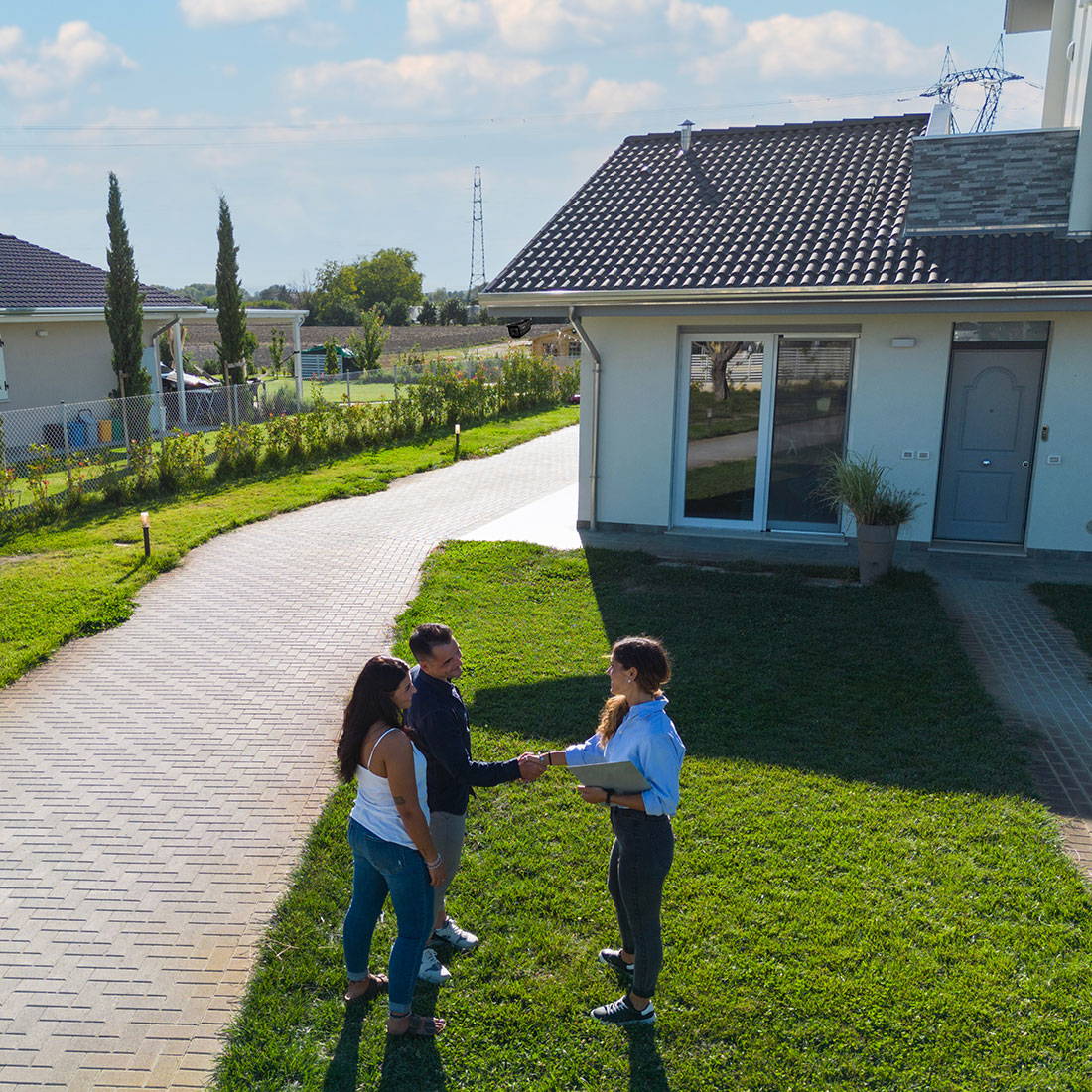 Security Solutions For All Types of Property Services:
• Real Estate Developers
• Facility Managers
• Boards of Directors
• Brokerages
Property Management
Real Estate Developers
Facility Managers
Boards of Directors
Brokerages
• Audio/Video Integrators
• Electrical Integrators
• CCTV Integrators
• General Contractors
• Construction Managers
Real Estate Development
Audio/Video Integrators
Electrical Integrators
CCTV Integrators
General Contractors
Construction Managers
• Cooperative Housing
• Building material suppliers
• Community Organizations
• Neighbourhood Watches
• Site Supervisors
Home Owner Associations
Cooperative Housing
Building material suppliers
Community Organizations
Neighbourhood Watches
Site Supervisors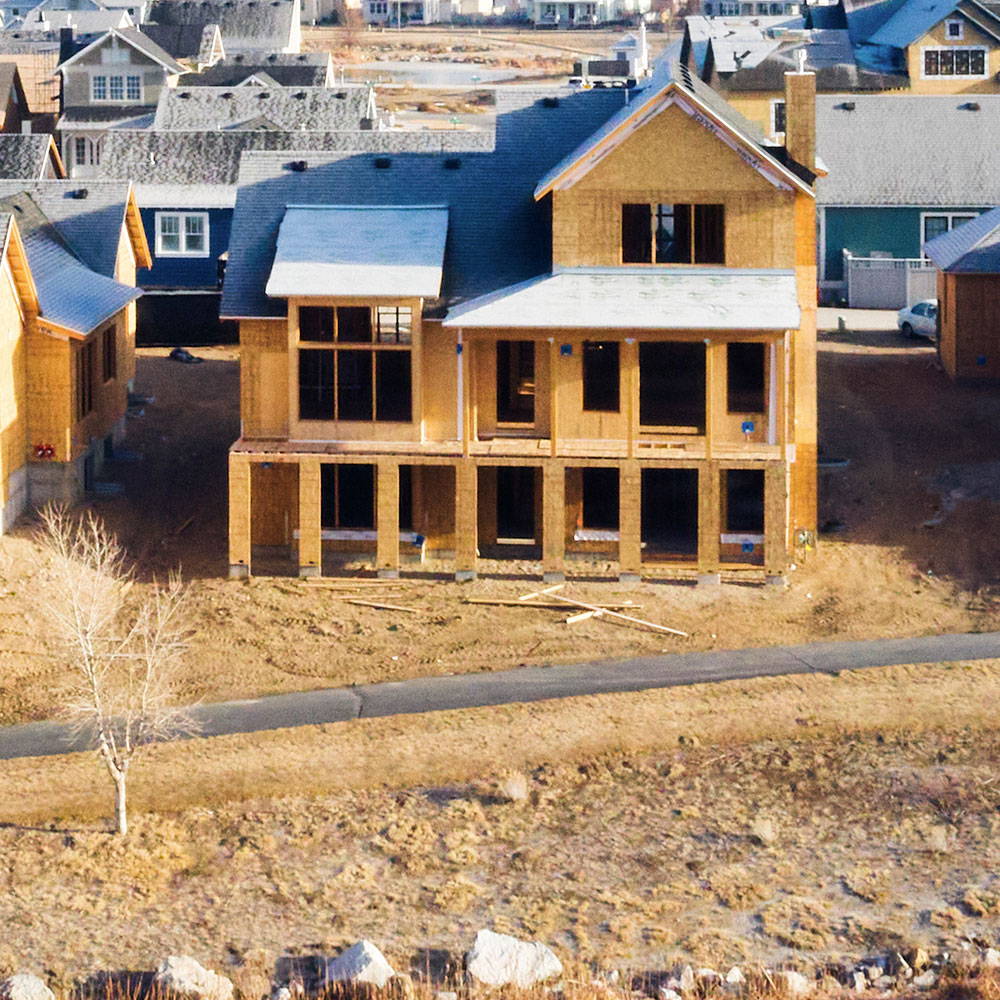 Houses
Apartments
Condos
Remodels and Renovations
Custom Homes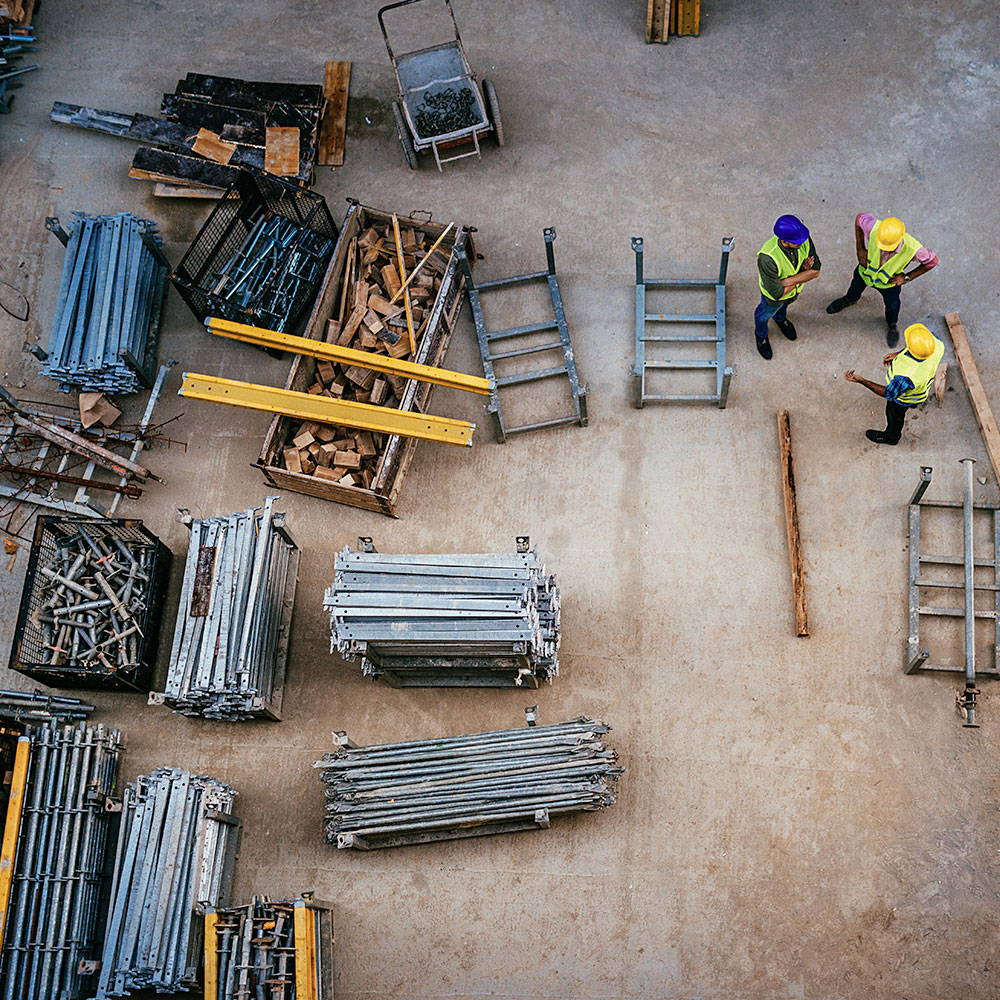 Office Buildings
Retail Spaces / Shopping Malls
Hotels
Restaurants / Entertainment Venues
Warehouses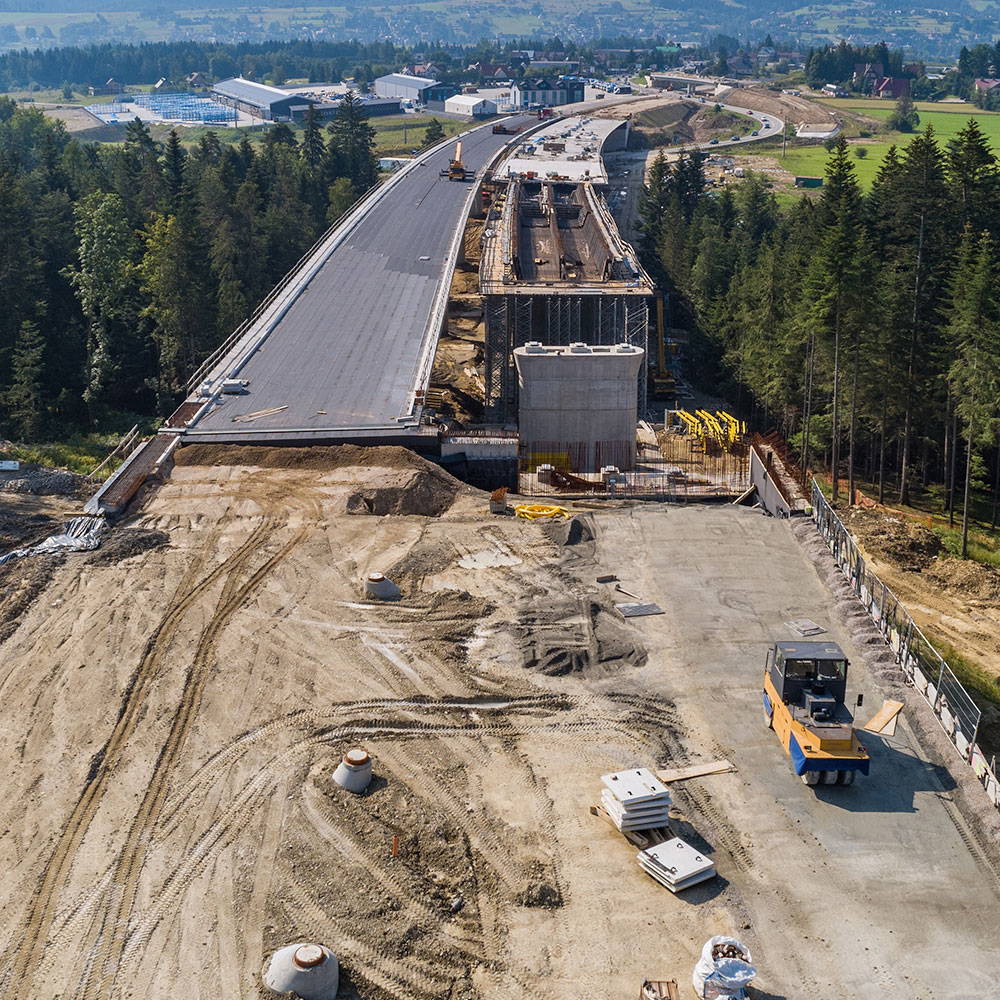 Roads / Highways / Bridges
Railways
Transit Systems
Regional Airports / Seaports
Water Dams / Reservoirs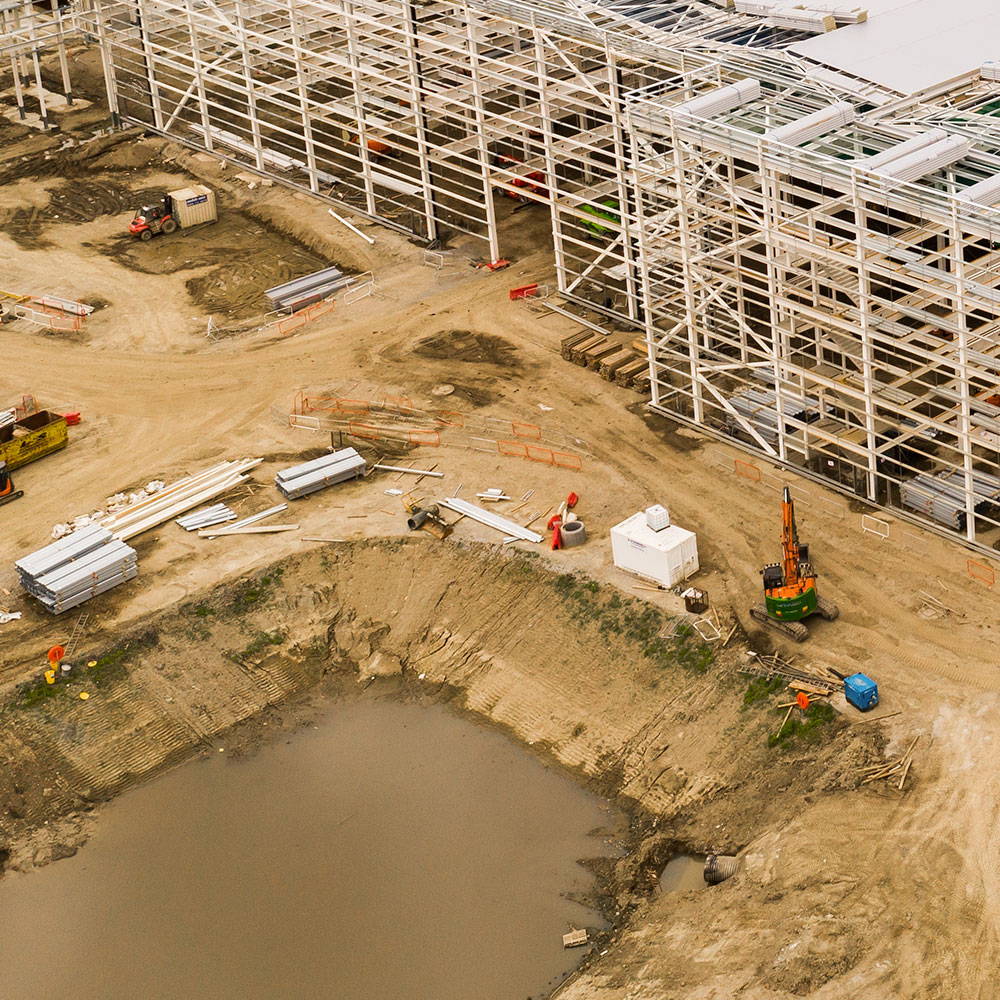 Manufacturing facilities
Power facilities
Chemical plants
Oil & gas refineries
Pharmaceutical facilities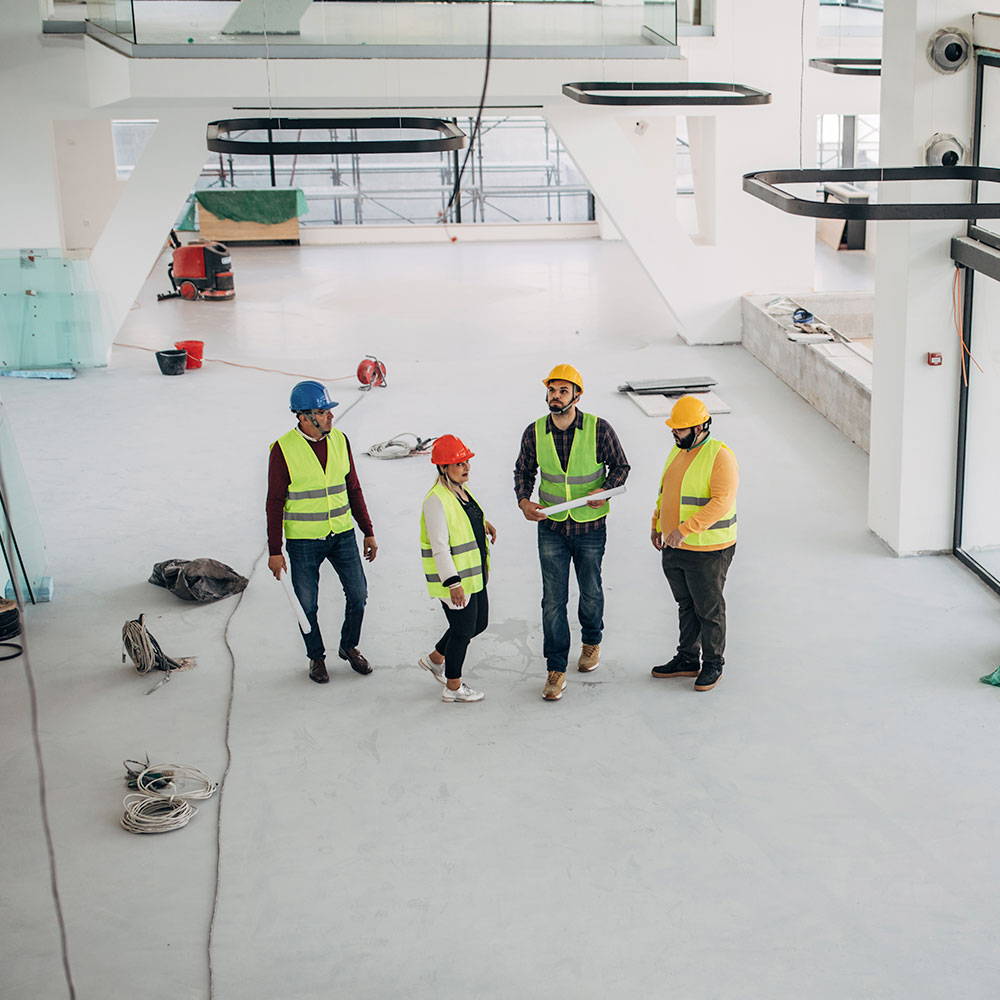 Institutional Construction

Educational facilities
Hospitals
Museums & historical buildings
Places of worship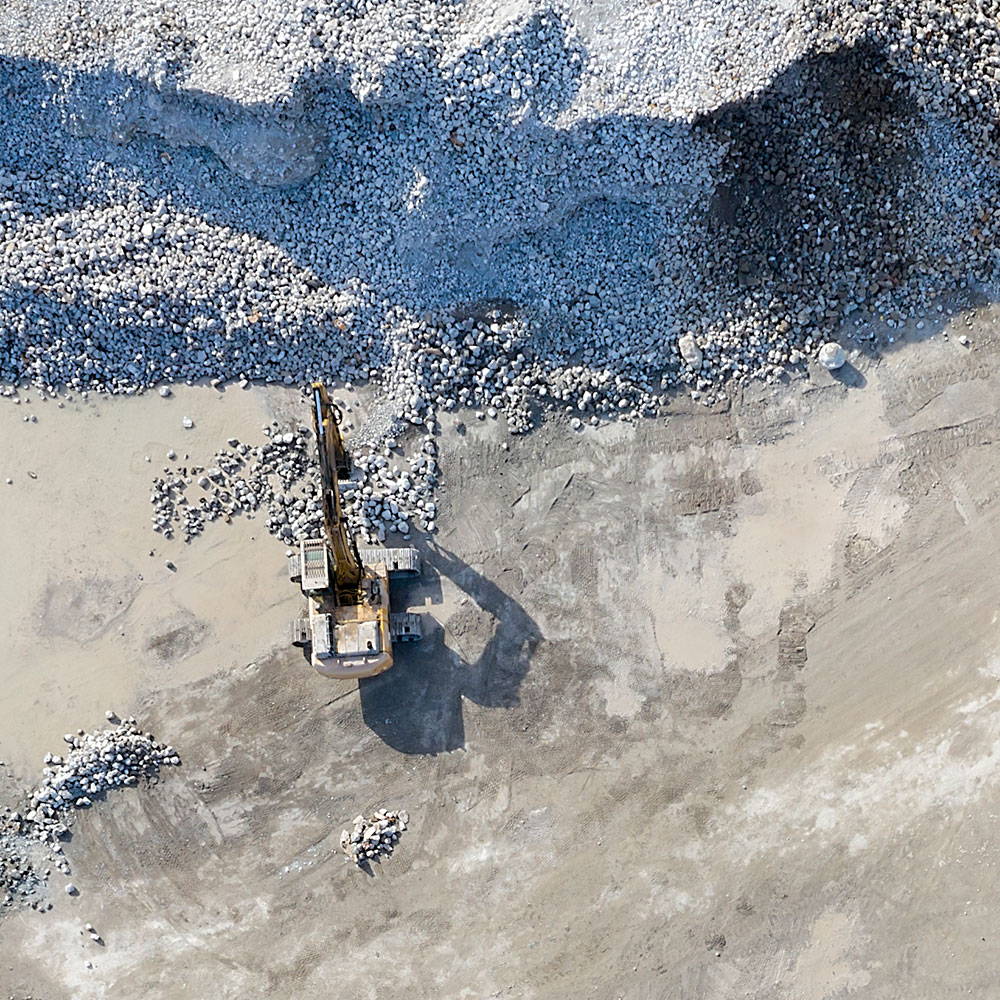 Infrastructure Construction

Water and waste management plants
Private Parks
Recreation Centers
Telecommunication Centers

Nocturnal 4 Security Cameras
Serious security deserves serious security cameras
Real-Time 4K
Don't miss a moment with around-the-clock Real-Time (30FPS) 4K security coverage.
Color Night Vision
Capture more details and see further in the dark - great for exterior parking lots and off hours.
Smart Motion Detection 2.0
Know when employees arrive, deliveries are received, or any strange off-hour visits, and where high traffic and potential danger zones are.
IP67 Weatherproof
Rugged exteriors protect against all types of weather - perfect for the rough and dusty conditions of construction sites.
Specialty Security Camera Features: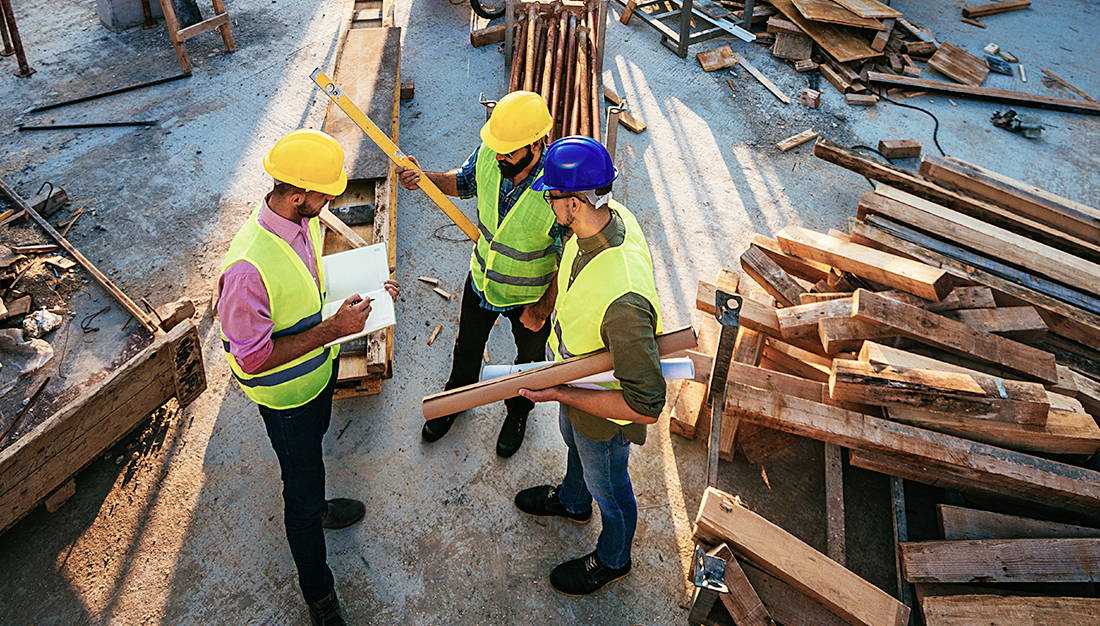 Motorized Varifocal Lenses
4x Optical Zoom Lenses get you closer to the action while retaining the definition - perfect for distant or high-up cameras to focus on a specific area of interest.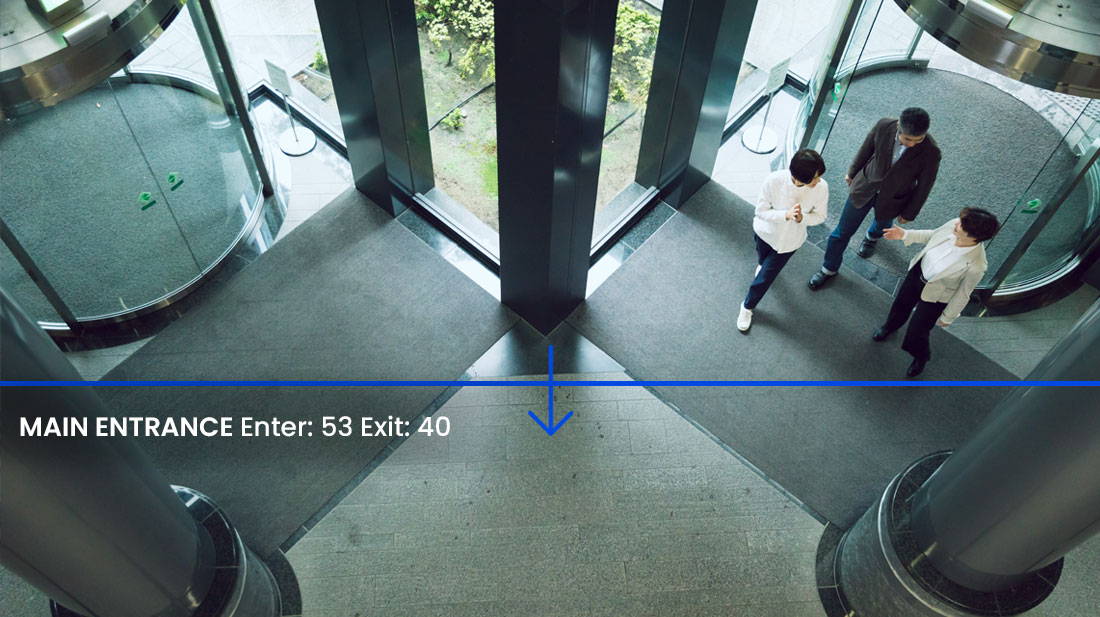 Knowing how many people are on a job site or visiting a property can help with safety, security, regulation compliance, resource management, productivity workflows, and project planning/progress.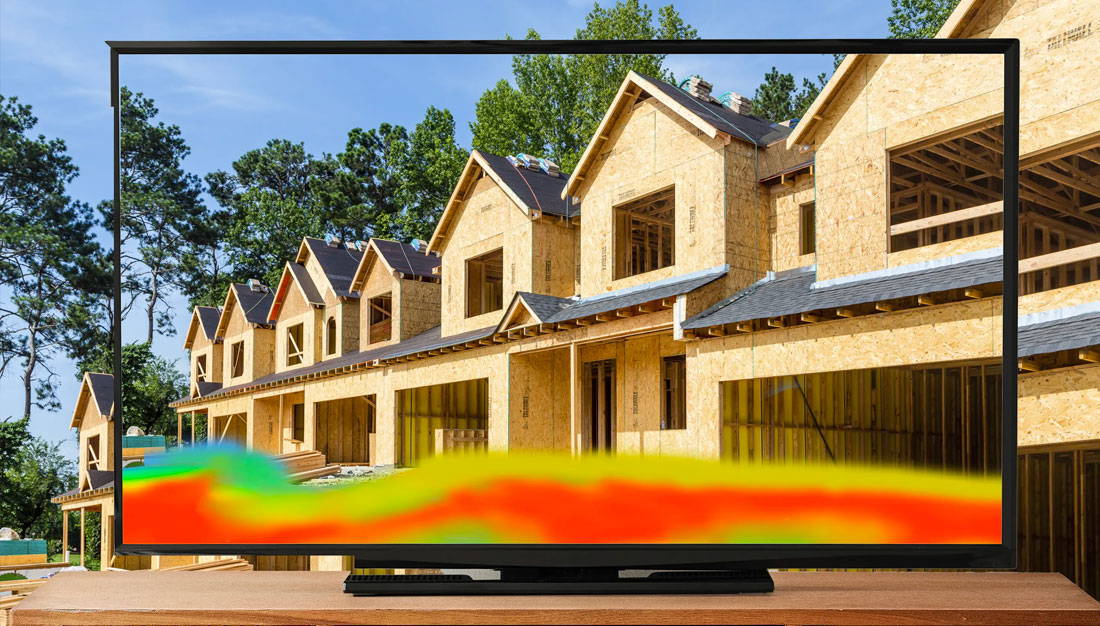 See and track all movement to better understand where the heaviest and lightest traffic areas are to increase safety analysis, site-planning, workflows, and maintenance.
Go The Distance With ePoE Technology



Save on long distance cabling with Nocturnal 4 Cameras. They feature Enhanced PoE (ePoE) technology, which allows you to connect them up to 600m (2000 ft) away, compared to the standard 100m (328 ft), without the need for numerous PoE switches. This extra length is perfect for large construction sites or housing complexes.
*N883 Series NVRs have 8 designated ePoE ports (CH 1-8) compatible with Nocturnal 4 Series Cameras.
Pan-Tilt-Zoom Security Cameras are a great choice when monitoring construction sites.  With rapid panning and tilt speeds, powerful optical zoom lenses, IK10 Vandal Resistance, and easy to program tours, PTZ Cameras are definitely worth the investment. 
4K Battery and Solar Powered Security Cameras
Secure your site before the electricity arrives. Battery and Solar operated cameras are a perfect option for pre-construction developments.

Pan-Tilt-Zoom Security Cameras are a great choice when monitoring construction sites.  With rapid panning and tilt speeds, powerful optical zoom lenses, IK10 Vandal Resistance, and easy to program tours, PTZ Cameras are definitely worth the investment. 

4K Battery and Solar Powered Security Cameras
Secure your site before the electricity arrives. Battery and Solar operated cameras are a perfect option for pre-construction developments.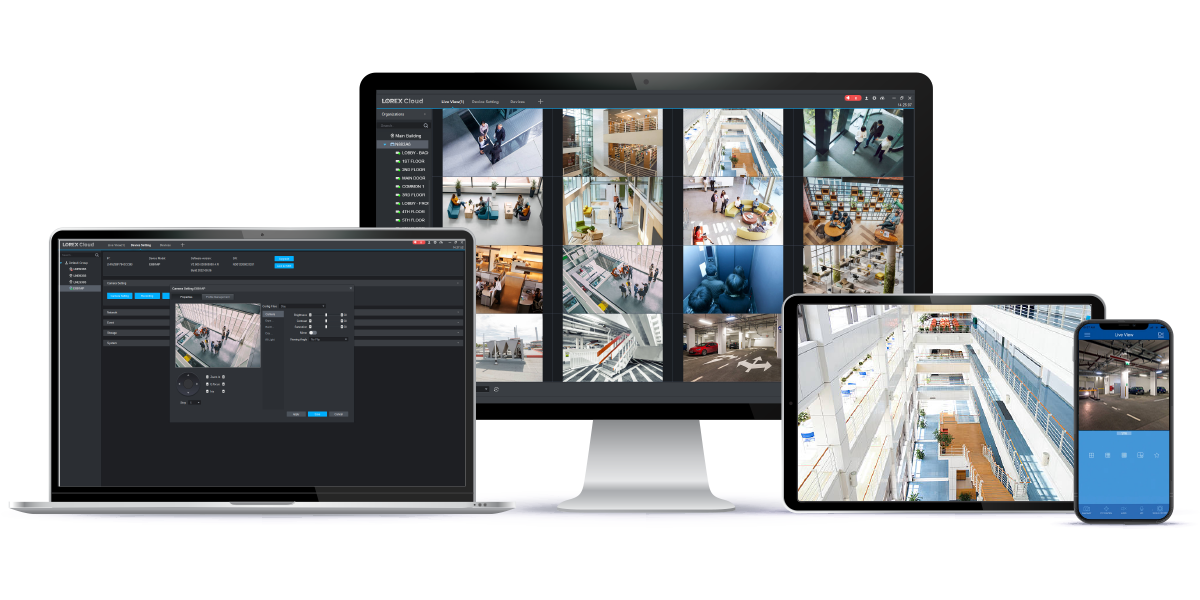 Monitor All Locations - Anywhere, Anytime

Always have your security systems at your fingertips with the Lorex Cloud™ app for your mobile device or the Lorex Cloud client for your computer. See what your cameras see, watch recorded playback, and receive push notifications for motion-triggered events with the help of the Lorex Cloud.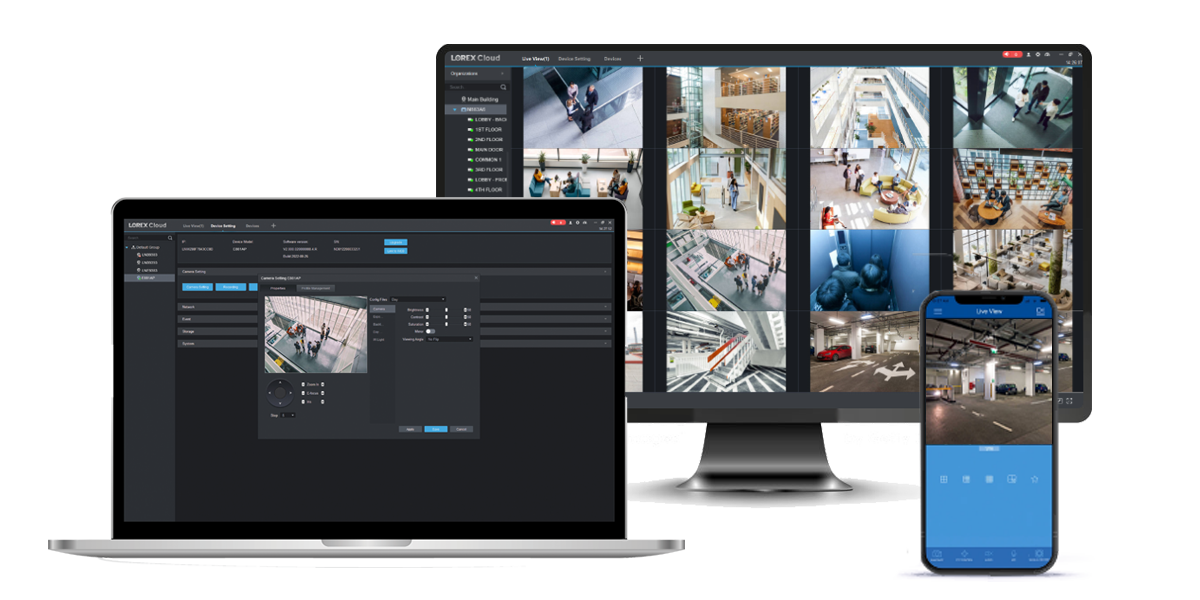 Professional 24/7 Surveillance
Protect yourself, your employees, and your business around-the-clock. 

There are no cloud storage fees or additional costs for premium features.

Real-Time Remote Monitoring
Monitor your business from anywhere using our easy-to-use mobile app. 

Enroll

in the Lorex Partner Program
Lorex has strong partnerships with many construction companies, real estate groups, or property services. Become a Partner today to take advantage of specialty B2B pricing.
Lorex Corporate Purchasing
Why do you need security cameras for Construction sites? 
Lorex security systems make it easy to keep an eye on your construction site with professional 24/7 monitoring solutions that will help protect your workers and you.
Why choose Lorex for Construction Sites or Housing Complex security? 
Lorex security cameras are equipped with the latest features, such as real-time (30fps) 4K resolution recording, Color Night Vision, Smart Motion Detection, sturdy IP67-rated weatherproof metal housings, people counting, and heat maps. These features will all help you monitor the day-to-day operations of your job site or housing complex and contribute to its overall safety while preventing the theft of expensive equipment, tools, materials, or resident belongings.
What are the features of the Lorex Nocturnal Series Security Cameras? 
The Lorex for Business line of Nocturnal Security Cameras have plenty of features designed to deliver high quality video – day and night, keep you connected with smart motion detection notifications, save money on installation costs, and improve service, efficiency, and profitability.
Are there any monthly fees associated with Lorex Security Systems? 
No, there are no monthly fees - ever. Every system includes a security grade hard drive where your footage is stored so there are never any cloud storage fees. This also keeps your footage safe and private, where only you can access it. All features are also included, with no tiers or programs for further features.
Can cameras be easily accessed through mobile app? 
Yes. You can instantly access your security system from anywhere using your smartphone. Our powerful remote viewing app makes it effortless to view what is currently happening or reviewing what has already happened.
How to Install security camera system?
Lorex for Business systems use IP Security Cameras that are connected to a Network Video Recorder (NVR) using a single Ethernet cable. This cable provides a secure connection, data transfer, and power to the camera thanks to Power-over-Ethernet (PoE) technology.
What our customers say about Lorex for Business security cameras? 
"Our biggest mistake was not using Lorex Sooner." Lorex has been a respected provider of security cameras and security cameras systems for over 30 years. Our technology is top-of-the-line and our first-class customer service is valued by all of our customers. The Lorex for Business program, with it's easy to use B2B customer portal featuring specialty business pricing, has made business purchasing easier then ever.