Get FREE standard shipping on orders over $100
Elderly Monitoring Solutions
Caring for an elderly relative can be difficult. Now you can stay connected using our innovative monitoring solutions that include free remote viewing and two-way audio communication.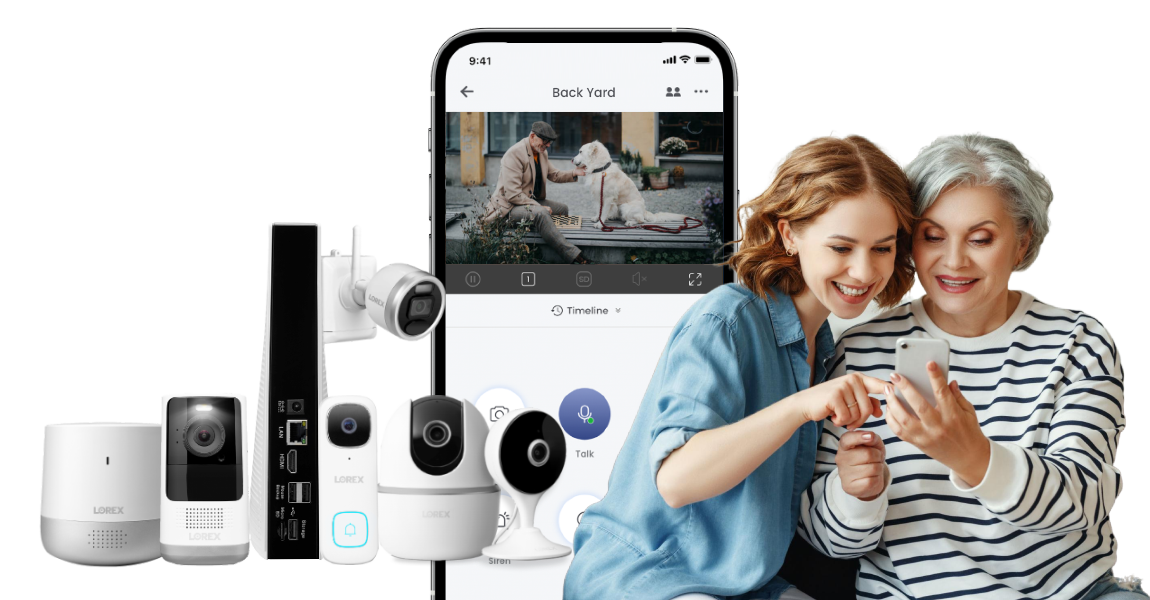 Elderly Monitoring Solutions
Caring for an elderly relative can be difficult. Now you can stay connected using our innovative monitoring solutions that include free remote viewing and two-way audio communication.  
Popular Elderly Monitoring Cameras
Popular Elderly Monitoring Solutions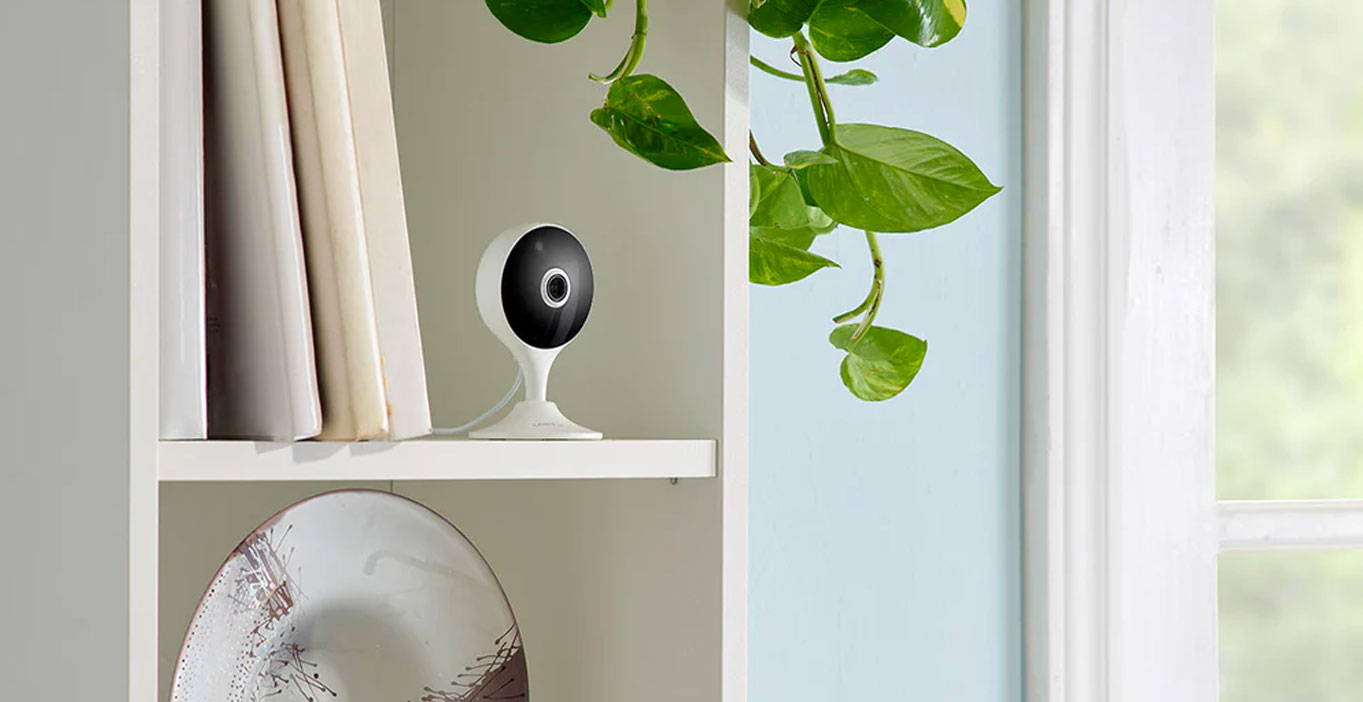 Easy to set up and easy to use, Lorex Indoor Wi-Fi Cameras are a perfect solution to keep an eye on your elderly relatives while you're away. Perfect for main areas within a home, apartment, or assisted living rooms.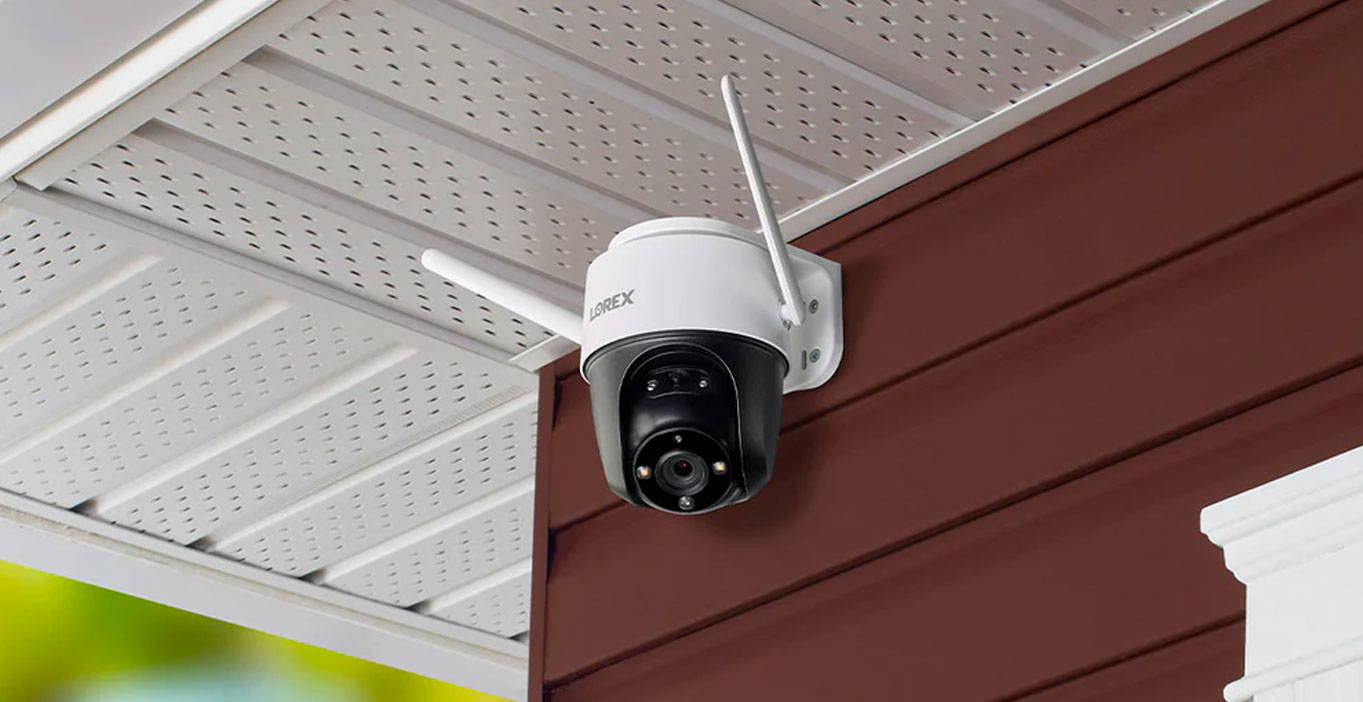 Perfect for elderly relatives still living at home, outdoor Wi-Fi Cameras will help you ensure their safety as they work or relax outside. Plus, you will be made aware of any motion activity around their house, especially during off hours.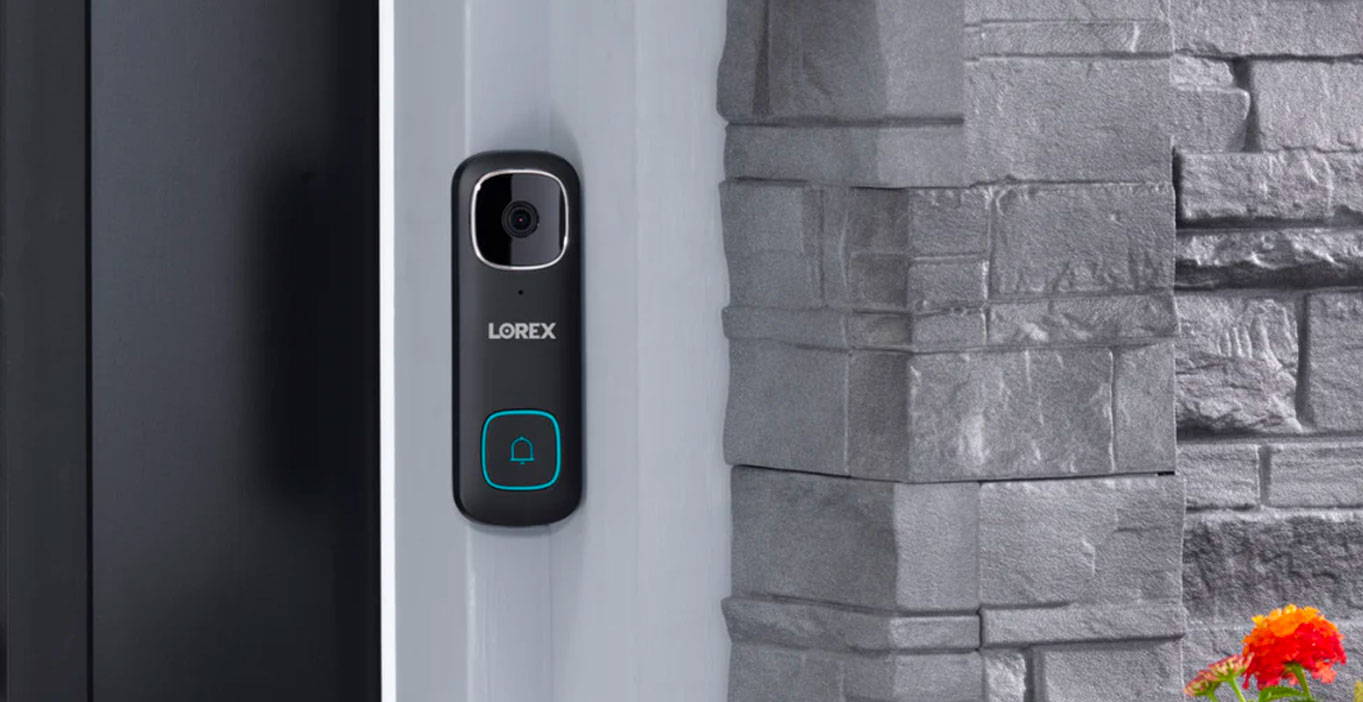 A Lorex Video Doorbell will help you know when your elderly relatives leave and return. A doorbell will also notify you of any visitors or solicitors who come to the door. You will also be able to answer the door for those with mobility issues.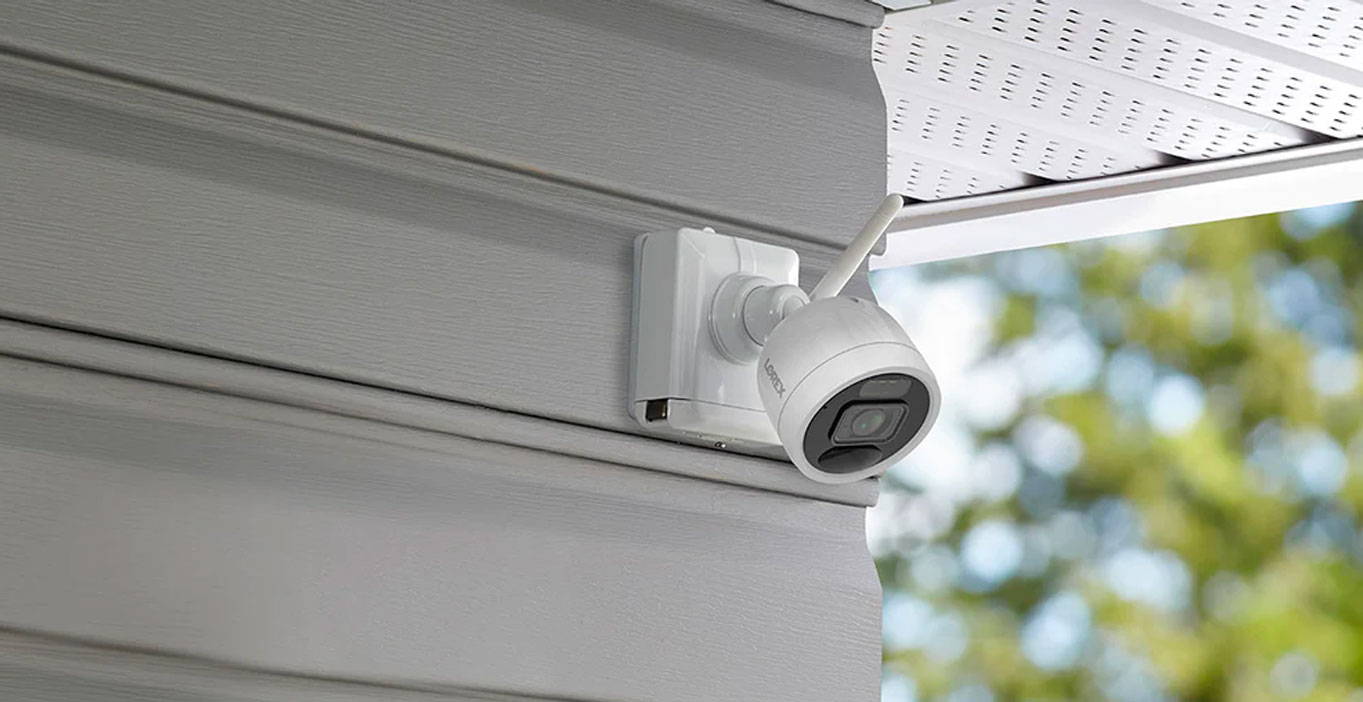 With no wires needed, battery-operated cameras are the easiest outdoor solution for parents still living in a house. They connect to a recorder or hub and turn on to record motion events. Battery-Operated Cameras will need to be recharged occasionally.

Lorex Smart Home Security Center
With its touch screen interface and hands-free voice control using Lorex's own offline Voice Assistant, this center is both easy-to-use and private. Combine multiple different Wi-Fi cameras, as well as sensors, and view, manage, and control them all from Lorex's own Smart Home eco-system.
Important Elderly Monitoring Features:
All Lorex security cameras can be viewed remotely from a smartphone, so you can check in whenever or wherever you want to ensure your family members are safe.  
Lorex Wi-Fi Cameras and battery-operated cameras have built-in speakers and microphones that allow you to communicate with your elderly relatives through the camera.
Know when your parents are up and about, or more importantly, of any unusual activity with motion push notifications that will quickly show you who is moving about and why.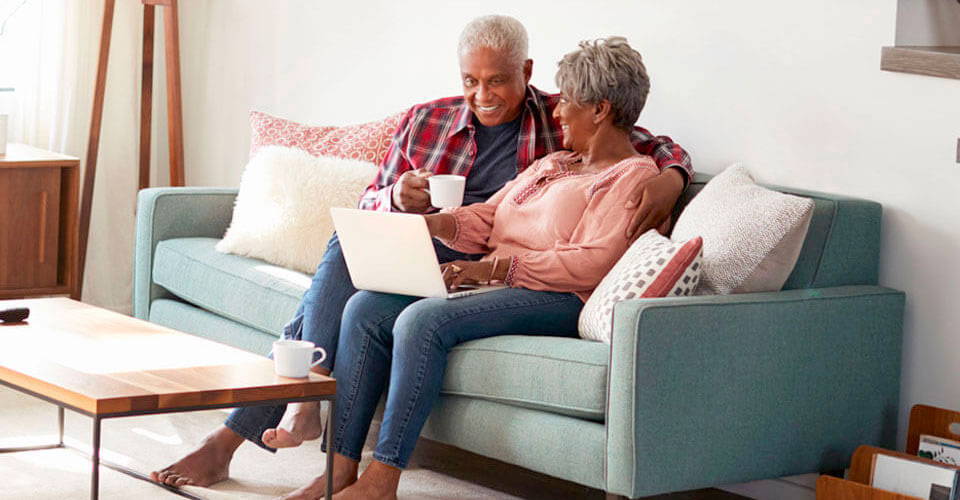 Give Yourself Peace-of-Mind
Home monitoring cameras are easy to use and full of cutting-edge features to keep you close. So there will be no more worrisome hours wondering about your elderly relatives whether you're halfway around the world or just a room away.
What kind of cameras are best to monitor an elderly parent?
Lorex Smart Home Wi-Fi Cameras are easy plug-and-play solutions to monitor elderly parents. Simply plug them in, connect them to the Wi-Fi and the Lorex Home app, and they're ready to go. Video Doorbells are also very handy for Elderly Monitoring. All Wi-Fi Cameras are also compatible with smart home hubs, like Amazon Alexa and Google Home, for hands-free control to help those with mobility issues control their cameras or doorbells.
Why Choose Lorex Cameras for Elderly Monitoring?
Lorex has a wide variety of solutions to help you keep an eye on your elderly relatives. Lorex indoor and outdoor Wi-Fi cameras offer free remote viewing and two-way talk to make it easy to keep connected. Lorex also offers the privacy you need with local recording, which keeps your footage off of the cloud. Furthermore, all features are included with purchase and there are no recurring monitoring or cloud storage fees.
Best places to install Elderly Monitoring Cameras?
The best locations to monitor your elderly relatives would be the main living areas and outdoors (if they live in a house). Unless necessary, keep cameras out of private areas, such as bedrooms and bathrooms. Hallways and stairs can be another good location to ensure safe travel around the house. Outdoor Wi-Fi security cameras or battery-operated security cameras are best utilized when installed higher up (on a wall or under a soffit, for example). This allows the camera to provide a larger field of view to monitor.  
Can I talk to my elderly relative through the camera?
Yes. All Lorex Smart Home Wi-Fi security cameras and battery-operated security cameras include both a microphone and speaker. This allows you to use your phone to speak through the camera to communicate while you're away or in another room.
Does Lorex provide a free app to track an elderly parent?
Yes. Lorex Wi-Fi Security Cameras use the Lorex Home App. Select Battery-Operated Cameras will use the Lorex Cirrus App. In either case, there is no charge to download the app, nor to use all of their features.